LEADING EXPERTS IN SERVICE AND EXPERIENCE MANAGEMENT
A unique blend of experienced professionals and academics that help you become more customer-centric.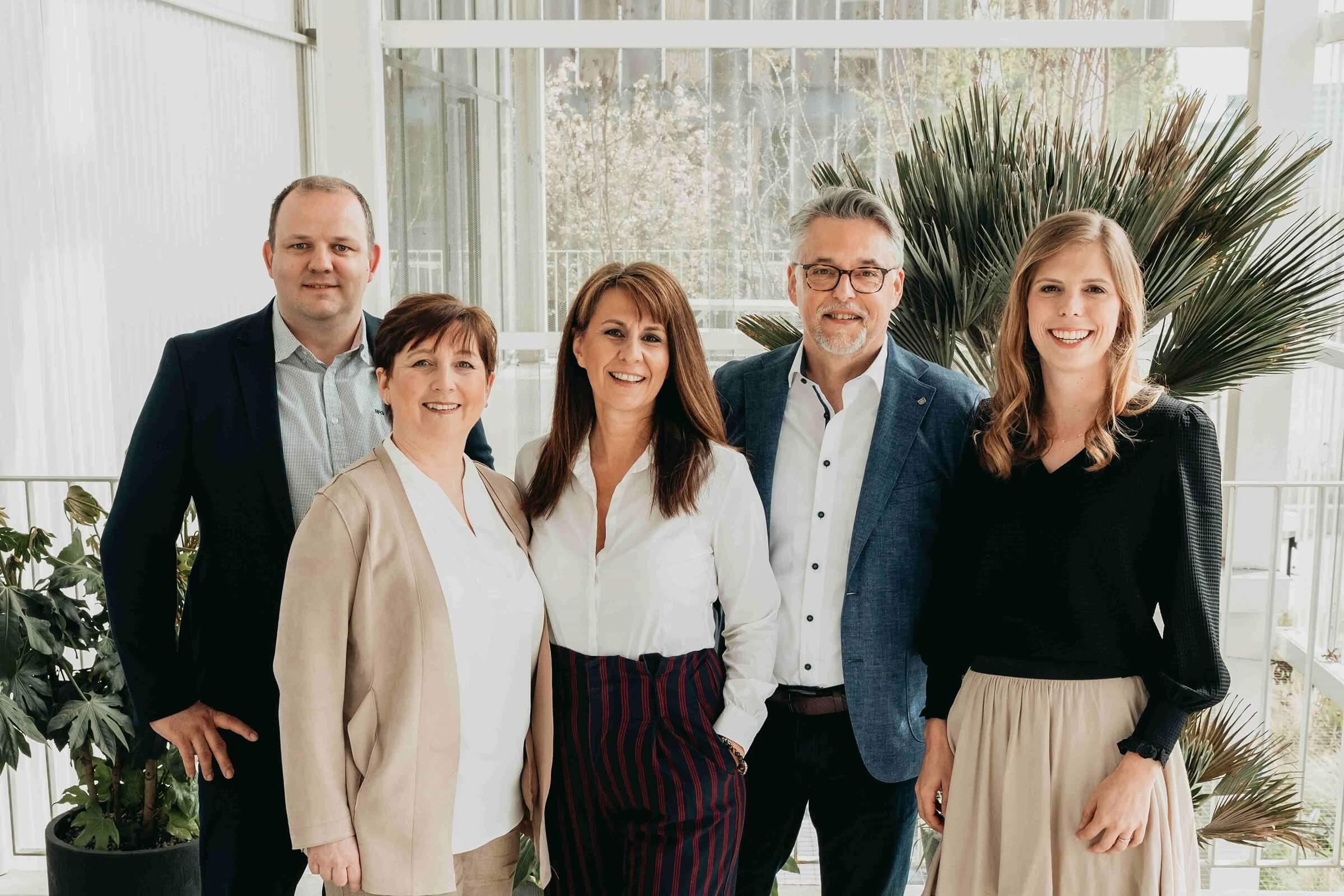 Discover how we help organizations improve the Customer Experience:
KALEPA is trusted by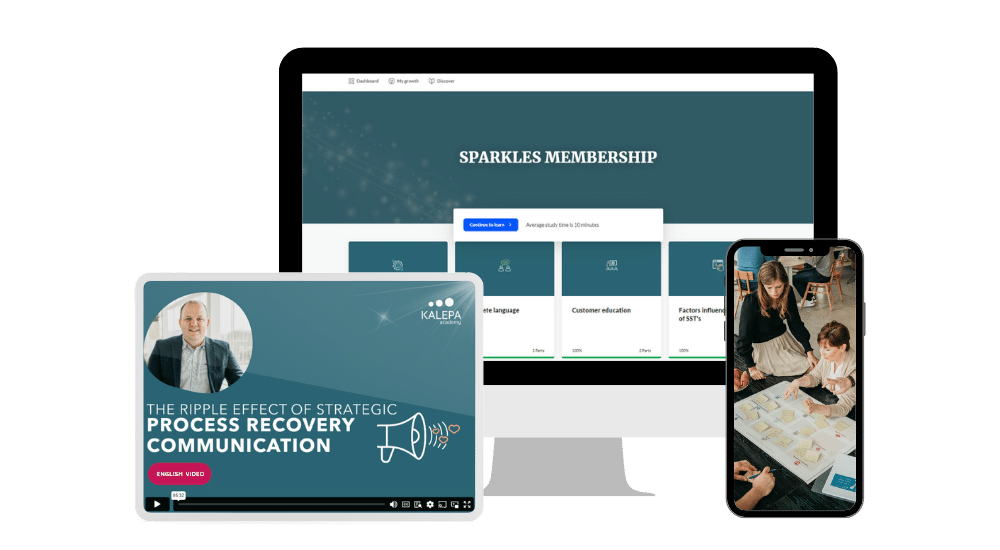 NEW: KALEPA SPARKLES
Every month, we fuel your team with academically grounded micro-learnings and exercises, easy to digest and implement.
Empower your company to transform it's customer experience, one Sparkle at a time. 
We're the advisors you
can trust
We don't really see ourselves as consultants. We'd rather have you think of us as trusted advisors. We don't speak from the gut – we combine strong professional experience with academic insights that help you improve your customer, patient or employee experience. KALEPA is a KU Leuven University spin-off. We offer evidence-based insights drawn from decades of solid academic research.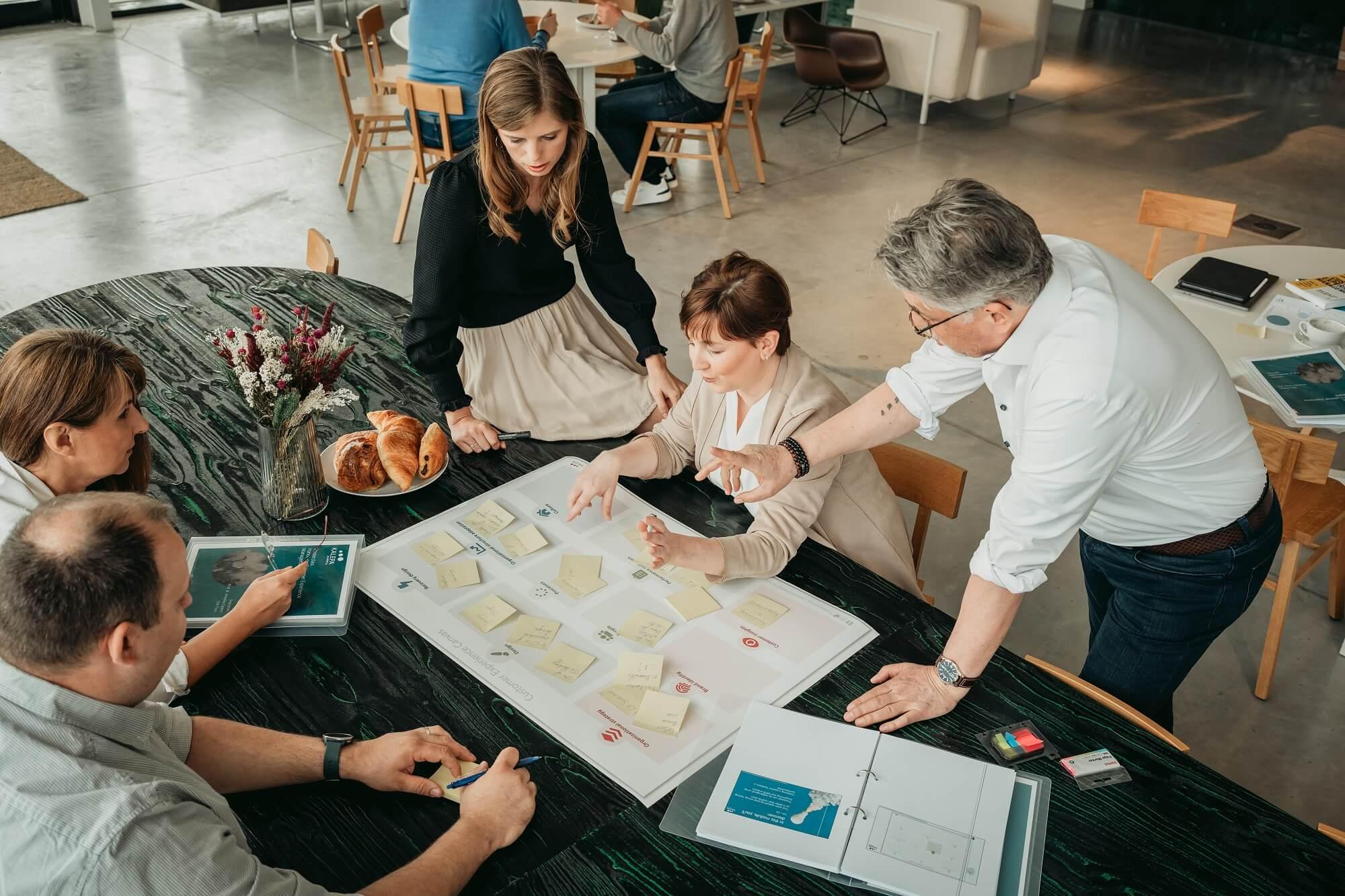 "A UNIQUE AND ENTICING NEW FLAVOR
IN SERVICE & EXPERIENCE MANAGEMENT"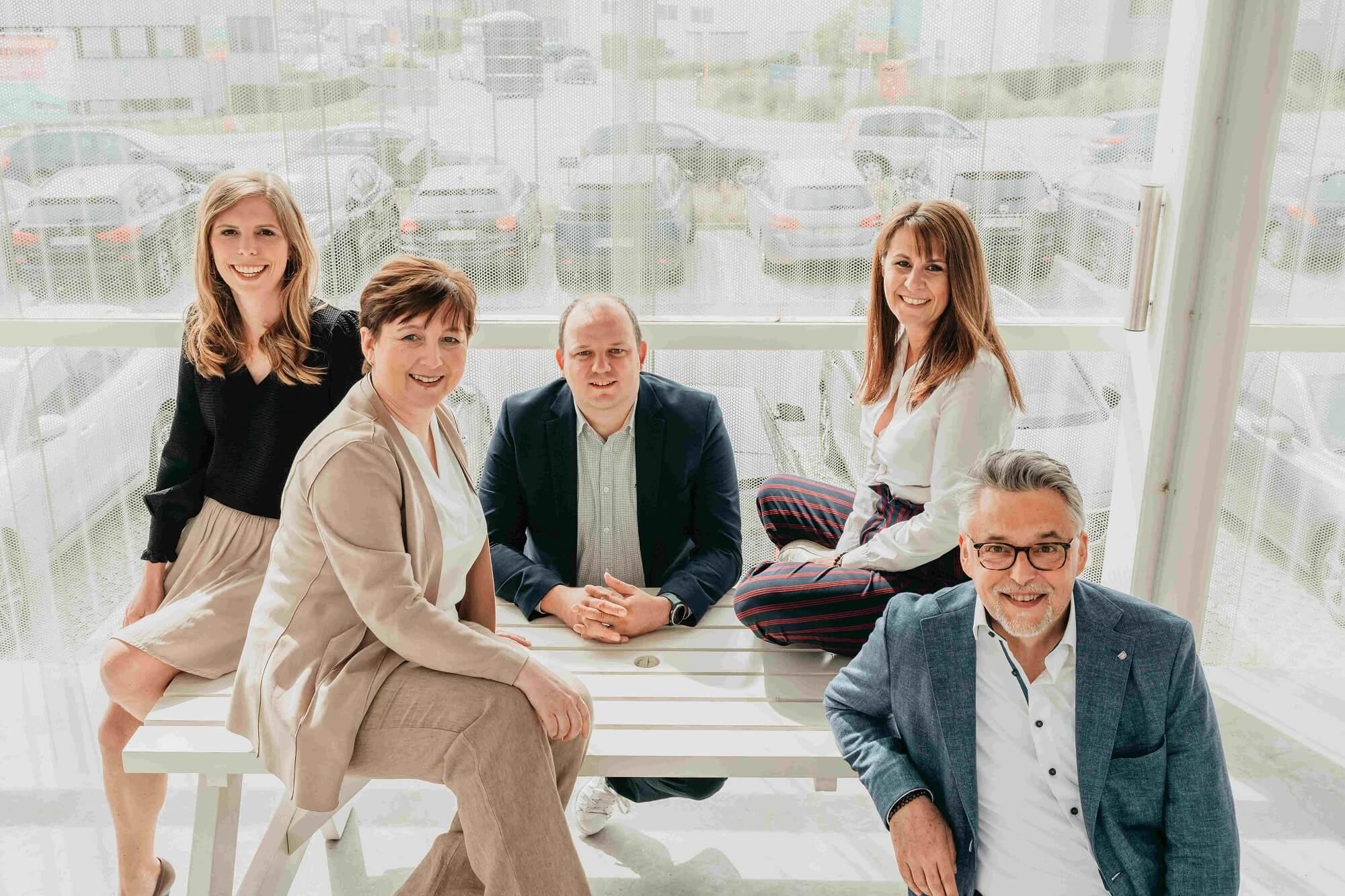 Meet the Kalepians
Meet the team. From left to right: Annelies, Christel, Yves, Isabelle, Dirk. What do we have in common? We're all passionate about Service and Experience Management and we're extremely dedicated to the way we go about doing this business.
Our team would love to implement Service and Experience Management in your organization.
Curious to get to know us better?
Join one of our masterclasses on CX Management:
It's one thing to know the importance of improving the customer-centricity of your organization, but it's another to understand the strategic and tactical guidelines to implement customer experience management within your organization.
That's where KALEPA enters the game. During our masterclasses on Customer Experience, we'll hand you fact-based insights and strategic guidelines.