Masterclass Hands-on Customer Experience Management (Aalst)
Do you want to improve the customer experience of your company? Are you interested in some strategic guidelines, but mainly on how you can improve customer experience operationally? Are you looking for fact-based knowledge and the right toolbox to optimize the experience of your customers? Do you want some hands-on advice to improve the customer centricity within your organization? The operational masterclass on Customer Experience Management by Kalepa is what you are looking for. We will go beyond traditional buzzwords like Net Promoter Score® or consumer personas and show you why doing these things might be a bad idea. At the same time, we will hand you the right tools to optimize your customer experience and we will exercise them so that you can get the hang of it. This masterclass will be organized in collaboration with NCOI.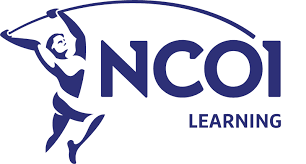 What will you learn?
Managing the customer experience is generally considered as one of the most complex strategic challenges managers face. After following the 2-day hands-on masterclass on Customer Experience Management, Customer Experience Management will no longer hold secrets for you. 
You will: 
Be handed the right tools to better understand your customers.

Perform exercises aimed to improve your Customer Experience design.

Learn how to Manage people and processes for customer experience success.

Measure the customer experience and demonstrate the financial return on experience

Learn fact-based strategies on how to deal with experience disruptions and how to recover customers.
For whom is this masterclass?
This masterclass is developed for professionals that are directly or indirectly responsible for the customer experience within their own organization. You are a CEO, CMO or CXO, a marketing director, marketing manager, customer service manager, customer experience manager, customer success manager, operations manager or anything alike who wants to better understand and implement customer experience management within his or her organization. You are looking for a hands-on fact-based customer experience management approach and are eager to learn how to set up a Customer Experience Statement, perform advanced customer journey mapping and much more.
Practical arrangements
When? March 22nd and 25th, 2024 from 9AM to 5PM. 
Where? Officenter Aalst, Ninovesteenweg 198 B-9300 Aalst. 
How? Interactive sessions. Slides will be in English, session itself will be in Dutch. In case non-Dutch speaking participants are present, sessions will be given in English.
What? Participants will receive course material and several tools to understand, design and manage the customer experience (e.g. Customer Experience Canvas, Customer Experience Statement,…). Participants will also receive a certificate of completion at the end of the two-day masterclass. Lunch and drinks will be provided.
Who? The workshop will be taught by prof. dr. Annelies Costers, founding partner of The Kalepa Group.
Price? The fee for participating in the masterclass is €1.795,- (Excl. VAT). Early bird registration is €1.595,- (Excl. VAT). Early bird registration 4 weeks before Masterclass date. KMO portefeuille possible.
Interested, but the date is not optimal? Not to worry, because we organize another one on September 21st and 28th!